Curriculum
The National Curriculum applies to pupils of compulsory school age in school.
The curriculum is divided up as follows:
The Foundation Stage - this is the curriculum followed by pupils in the Nursery and Reception years
Key Stage 1 curriculum - followed by pupils in Years 1 and 2

The Foundation Stage
The Foundation stage has its own areas of study with 7 areas of learning:
Physical development
Personal, Social & Emotional development
Communication & Language
Literacy
Mathematics
Expressive Art & Design
Understanding the world
Parents' guide to the Foundation Stage
Key Stage 1
The key stage 1 currculum includes the following subjects:
Religious Education (RE) is a statutory requirement for all pupils (except where parents request otherwise) and is taught according to our locally agreed syllabus.
We also teach PSHE (Personal, Social and Health Education) which is a non-statutory subject. Click on the link to find out more about our PSHE curriculum (including Relationship and Sex Education or RSE).
Click on the subject names above to download our curriculum documents for each subject. Teachers use these to plan for and assess children's learning. Teachers ensure that the curriculum is accessible and appropriate for all children, including those with disabilities or special educational needs.
Teachers organise learning into topics. We also have whole school theme weeks. Click on the link to see the topic planner for 2021-2022.
If you would like to find out more about our curriculum, please speak to your child's class teacher, or contact the school office.
Phonics and Reading Schemes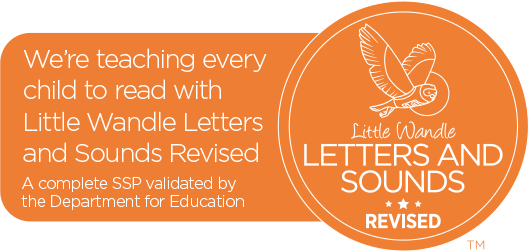 Children in Reception and Year 1 follow the Little Wandle Letters and Sounds (Revised) early reading programme. Click here to find out more about Letters and Sounds.
Children's books are closely matched to children's phonic ability. Most of the books that the children read in Reception adn Year 1 will be from the Collins Big Cat scheme as these are alighned to the Little Wandle Letters and Sounds (Revised) programme. They read 3 times a week in school, and the same book will be allocated to them on the Collins Big Cat website, so that the children can practise at home. It is really important that children reread the same book multiple times, to develop decoding, fluency and comprehension. Click here to find out more about the school's approach to reading.
Year 2 pupils who have completed the phonics programme and fluent readers have a choice of texts from a range of schemes and publishers, that are organised into coloured bands. The books continue to be matched to their reading ability, to ensure progression in fluency and comprehension.
Evidence Me
Evidence Me is an app that we use to provide a simple way to record observations of your child's learning. The app is used from nursery to Year 2 and is pre-installed with the EYFS framework objectives and National Curriculum learning objectives.
You will be able to download a parent version of the app and once registered, will be able to regularly view the observations/assessments.
The observations on the app are the main assessment method for EYFS and will form their EYFS Profile that you will receive at the end of the year in nursery and reception. The observations form part of the record of learning for KS1.
Please speak to your child's class teacher if you need help registering for the app.
Assessment
We use a range of techniques to assess the progress the children are making in order to support them effectively and to move forward with their learning.
During May, children in Year 2 take tests in reading and maths to support assessments carries out by teachers.
During June, Year 1 children take the Phonics Screening Check. The school reports children's attainment to the Government and also to parents.
At the end of Reception and Year 2, the school reports children's attainment levels to the Government and also to parents.
Children's attainment and progress is discussed with parents and termly parents evenings and reported in the annual end of year report.